"Empowering Spaces, Inspiring Visions: Women Building Tomorrow."
Lissette Calderon is founder and CEO of Neology
Development Group, a lifestyle-driven residential and
commercial real estate firm that specializes in the
transformation of undervalued communities into
sought – after neighborhoods. Calderon's rapid rise in
South Florida's highly competitive real estate industry
began with her ability to see the potential in overlooked waterfront land along the Miami River and more recently the Allapattah neighborhood.
In 2000, with the introduction of her pioneering and
trend setting loft-style residential building NeoLofts, and her subsequent building concepts Neo Vertika and Wind by Neo, Calderon is credited with transforming the Miami River District into one of the city' s hippest, most sought-after neighborhoods. With her most recent project on the Miami River, the 199-unit Pier 19 Residences & Marina, Calderon solidified her reputation as the "Queen of the Miami River" and one of South Florida's most visionary developers.
Today, Calderon is spearheading the revival of an
other historic Miami neighborhood: Allapattah. Neology
completed the 192-unit No. 17 Residences Allapattah in 2021 (named a Finalist for the Structure Award by the South Florida Business Journal) and broke ground on The Julia, a 323-unit apartment project named after Miami's founding mother Julia Tuttle, in late 2021.
Neology is breaking ground in Spring 2022 on its third Allapattah project, the 237-unit Fourteen Allapattah Residences. In 2022, Calderon also launched a new lifestyle magazine focused on the Allapattah neighborhood –AllaWay– with the support
of award-winning editor-in-chief Jenny Starr Perez and Neology Creative Director Maria Galli.
Neology´s portfolio consists of 1,200 apartments recently built or under development in Miami's urban
core, with a pipeline of 2,000 additional units in South Florida and beyond. Combined with 2,000 condo units previously built and sold, this represents a multifamily portfolio of nearly $1 billion.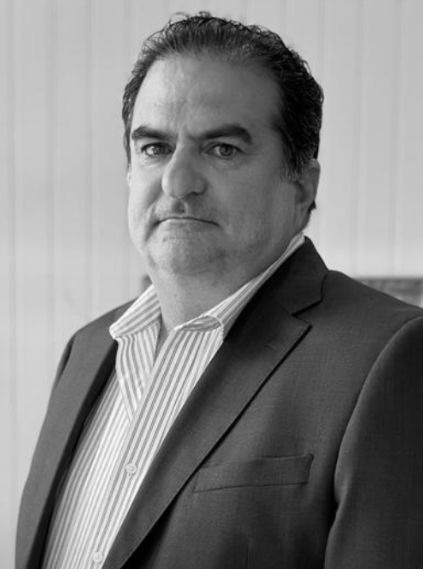 A first-generation Cuban American, Calderon was born and raised in Miami and earned a Bachelor of Science Degree Cum Laude from The Wharton School at the University of Pennsylvania. She launched her career in real estate at the Related Group, and later returned to Related as the firm's first female president, serving in that role from 2014 to 2016.
Calderon is involved in numerous community organizations including Amigos for Kids, a nonprofit organization serving the needs of South Florida's abused, abandoned and neglected children. She also serves on The University of Miami's Master of Real Estate Development + Urbanism Advisory Board as well as sits on the Board of the SAM Elimu Charity, an organization that supports the education and lives of children in poverty with high academic potential in Kenya. Today, the organization supports the lives and education of 140 children, including dozens of orphans.
Calderon has a Black Belt in Tae Kwon Do and is an equestrian enthusiast. She and her husband live in
Coral Gables with their three daughters and three dogs.