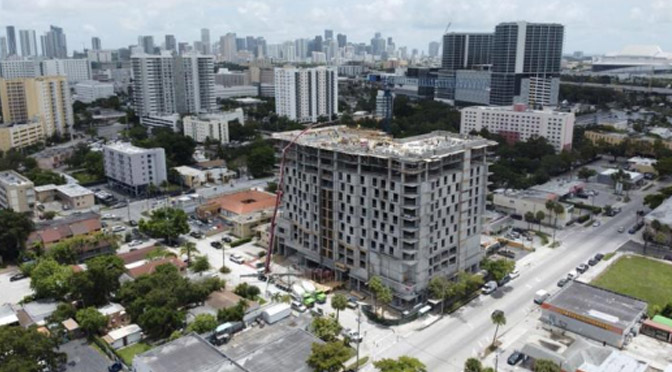 Developer Lissette Calderon Makes Moves In Allapattah
Source: BISNOW | DEIRDRA FUNCHEON
Just two weeks ago, Miami developer Lissette Calderon was topping off a building in Allapattah. This week, she's announcing a new one.
On the heels of topping off a 192-unit project called No. 17 Residences, and being in the permitting process for a 323-unit project called Allapattah 16, Calderon has acquired a development site at 1470 Northwest 36th St., where she intends to build 237 units with ground-floor retail, she announced Tuesday. The site is located in an opportunity zone.
Calderon is best known for developing four high-rise residential developments along the Miami River. She is one of several highprofile Miami developers who are investing millions of dollars in Allapattah, a diverse, working-class neighborhood.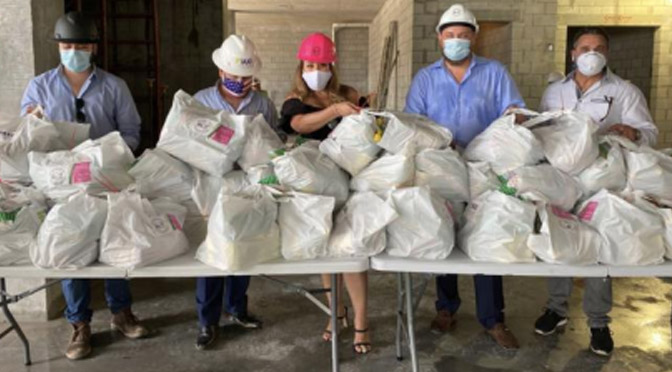 "Condo king" Jorge Perez of Related Group opened a museum there, as did art collectors and hoteliers Don and Mera Rubell. Allapattah's Miami Produce Center warehouse has been reimagined with a design by Danish "starchitect" Bjarke Ingels for developer Robert Bennett. Miami investors Lyle Stern and Michael Simkins have also invested in Allapattah properties, as has Spencer Waxman, the New York-based founder of the Shannon River Capital Management hedge fund.
"Today, we are delivering units in Allapattah for residents seeking an alternative to the higher-priced urban districts nearby in an authentic neighborhood that is rising as an arts and culture destination," Calderon said in a statement.
Calderon's company has already brought some unique touches. The topping off of No. 17 Residences was celebrated by placing a palm tree wrapped in a black-and-white bow — as a show of racial and gender solidarity. Instead of holding an official topping-off ceremony, the company used the budget that had been allocated and instead partnered with Deliver Lean and city of Miami Commissioner Alex Diaz de la Portilla's office to provide groceries to 80 Allapattah families.
Share This Story, Choose Your Platform!