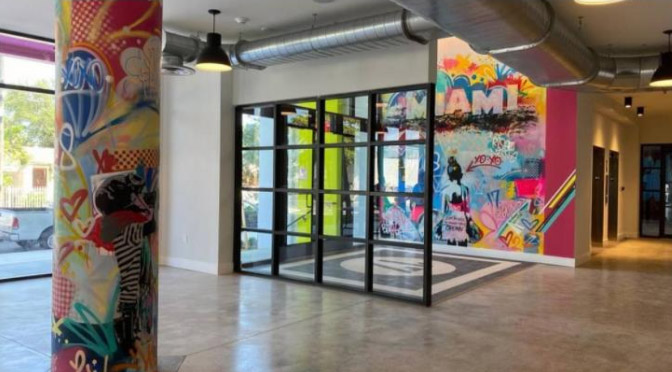 In fast growing Allapattah new rentals are already open. More are on the way.
Source: MIAMI HERALD | Rebecca San Juan
The entrance to apartment rental No. 17 Residences, the latest addition to the up-and-coming Allapattah community. NEOLOGY LIFE DEVELOPMENT GROUP Want to be close to the Miami Health District? Hurry — space in Allapattah's newest rental building is going fast.
Since opening earlier this month, 14-story No. 17 Residences is already half full, said Lissette Calderon, president and CEO of the Miami-based Neology Life Development Group. Renters — primarily medical and graduate students and health district employees — were able to begin moving in after the 192-unit building at 1569-1652 NW 17th Ave. received approvals last week.
In recent years, the warehouse district — still home to fruit and vegetable distributors — has become an arts mecca, thanks in part to relatively cheap land proximity to Wynwood. The Rubell Museum, El Espacio 23 and the new immersive art space Superblue are all located on Northwest 23rd Street, near Hometown Barbecue and the Santa Clara Metrorail station.
"What I see that is exciting is the neighborhood being reimagined," Calderon said.
Housing-wise, four other projects are in the pipeline for the neighborhood, which runs from State Road 112 south to the Miami River and west from Interstate 95 to Northwest 27th Avenue.
The highest profile project on the books is a collection of eight buildings — many rising on stilts — designed by Danish star architect Bjarke Ingles for developer Robert Wennett. The project, at Northwest 12th Avenue, called Miami Produce Center, will include residential units, hotel, office, retail space and a trade school on nine acres formerly home to a produce market. Permits have not yet been drawn, and the timetable is not yet set, said Javier Aviñó, Wennett's representative for the project and Bilzin Sumberg partner.
Already underway is a senior affordable housing community at 1396 NW 36th St. The 13-story Mosaico should open by January 2022, said Jake Morrow, a principal at developer Interurban.
Along with No. 17 Residences, Neology is planning another 14-story rental nearby at 1625 NW 20th St., dubbed Allapattah 16.
The building will deliver 323 units and have shared work spaces, dog washing stations, a pool and outdoor fitness center for residents. Construction is anticipated to start by July and is slated for completion by mid-2023, Calderon said.
Also in permitting is a third 14-story rental building, Allapattah 14, at 1470 NW 36th St. Amenities in the 237- unit building include co-working spaces, pool and gym. Construction is anticipated to start by September and is slated for completion about two years later.
Both Allapattah 16 and Allapattah 14 will have commercial space on the bottom, Calderon said, enough room to introduce a handful of new retailers and restaurants into the neighborhood.
"We've been approached by a brewery, a convenient food store and two restaurants," she said. "We are going to make sure that we curate our retail so that it goes with our vision for the neighborhood."
At the newly completed No. 17 Residences, apartments start at $1,300 per month for a one-bedroom, one bathroom layout. Amenities include an adjacent community park, Zoom room, pool area, barbecue and rooftop terrace. Murals by Miami natives Bollee Patino and Carlos Navarro decorate the exterior and interiors of the building.
Neology has a total of 1,000 units in the neighborhood — and isn't likely to stop there.
"The fact that we've got great support from the public sector, the community and other developers is exciting," Calderon said, crediting City of Miami commissioners. "When all of the stakeholders come together, that's what's most important."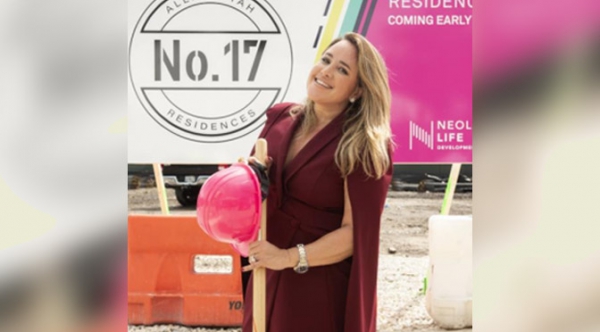 Share This Story, Choose Your Platform!