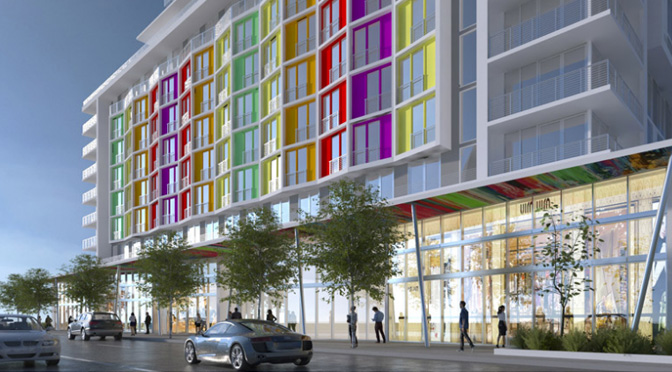 Lissette Calderon's Neology Life Development Group broke ground last week in Allapatah on a $100 million apartment complex called The Julia.
In a press release, Neology said The Julia is inspired by Miami's founder, Julia Tuttle.
The 14-story Julia will include:
323 apartment (one and two bedrooms)
13,133 square feet of retail
336 parking spaces
According to Neology, The Julia will feature a "tropics-meets-metropolis" aesthetic, combining elements of Art Deco with 1950s-style glam.
Interior common areas will feature neoclassical elements such as brass accents, wood details and colorful mosaics alongside bright, botanical patterned wallcoverings.
Amenities will include a ninth-floor Sky Lounge with resort-style pool deck, clubroom, and wellness center.
It is Neology's second project in the Allapatah area – and a third is already being planned by the developer for groundbreaking within the next few months.
Neology's first Allapatah project is located a few blocks away. Called No. 17 Residences, it includes 192 apartments which were 100% leased in "record time" after opening in May of 2021.
Behar Font is the The Julia's architect.
Berkadia arranged construction financing, with Trez Capital originated a $78.19 million loan.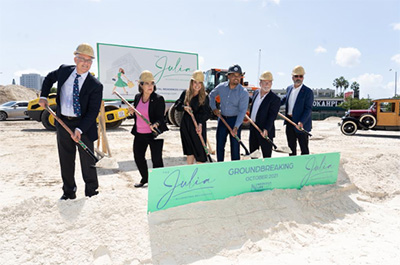 Share This Story, Choose Your Platform!