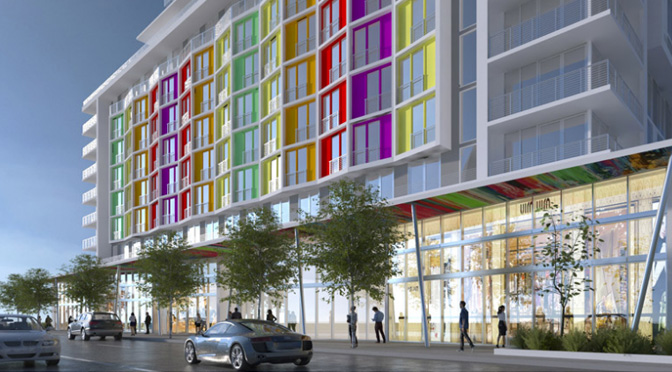 Neology Breaks Ground on Apartments in Miami's Allapattah Neighborhood
Source: CONNECT FLORIDA & GULF COAST
Neology Life Development Group has begun construction on a nearly $100 million, 14- story residential tower named for real estate pioneer and "Mother of Miami" Julia Tuttle. The Julia Residences will deliver 323 upscale apartments to Miami's historic Allapattah neighborhood.
Berkadia arranged $78.2 million in construction financing for the project. Trez Capital originated the 36-month loan with one 12-month extension option and full-term interest only.Located in Miami's Fruit Packing district on NW 20th Street, The Julia Residences will offer one- and two-bedroom apartments ranging from 600 to 1,000 square feet. Community amenities will include a ninth-floor lounge and pool deck, clubroom, wellness center and 15,000 square feet of street-level retail space. The Julia Residences is situated near the shopping, dining, and entertainment options in Miami's Brickell and Downtown areas. The property is also convenient to the Brightline commuter rail station connecting Miami to Fort Lauderdale, West Palm Beach and, eventually, Orlando.
Share This Story, Choose Your Platform!