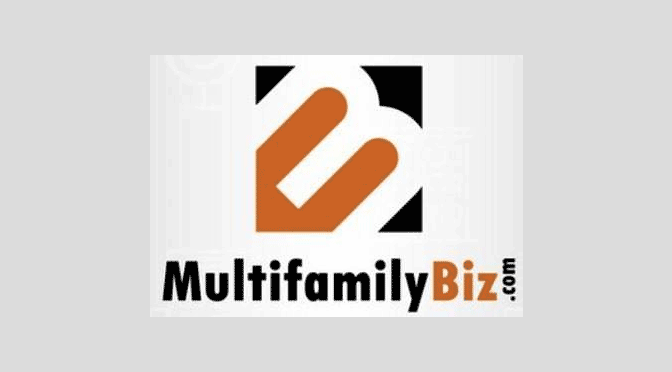 Neology Life Development Group Opens The First Lifestyle Driven Residential Tower in Miamis Allapattah Neighborhood
MIAMI, FL – Neology Life Development Group announces the opening of No.17 Residences Allapattah. With 50% of the units preleased, residents are starting to move in this month.
Located in Allapattah, bordering the western edge of Miami's Health District and the Miami River, the residential development at 1569 NW 17th Ave is a 192-unit attainable luxury rental apartment building in Miami's richly historic and newly rediscovered Fruit Packing District. This becomes the visionary developer Lissette Calderon's first ground-up residential project delivered in the area, bringing the firm's residential development portfolio to a total of already 1,500 completed condo and rental units.
Much like we did 20 years ago when we pioneered the renaissance of the Miami River, we are excited to be at the forefront of reimagining this neighborhood and bring Allapattah back to life," said Lissette Calderon, president and CEO of Neology Life Development Group. "As Miami's last original, authentic neighborhood yet to be revitalized, Allapattah made sense for us to write its next chapter and we're excited to make the vision a reality beginning with the opening of No. 17
Residences."
With construction led by Jaxi Builders and design by Behar Font Architects, the building features an industrial chic décor with architecture inspired by colors of the Fruit Packing District. The design and artistic elements of No. 17 Residences combines the authenticity of the neighborhood with a modern flair. As a special nod to the area's cultural appeal, Neology Life commissioned two prominent local artists to deliver street and mural art designs throughout the interior and
exterior of the building including the Bollee Patino's signature exterior marquis mural fittingly named "Rise Above." Welcoming residents in the lobby is his 15-foot mural, "Be Yoursel Ballarina," representing having the confidence to be yourself and not follow the crowd and courage to conquer your dreams. With this commission, internationally acclaimed contemporary mix-media artist, Bollee, makes his first mark in Miami with No.17 Residences. The project also
features signature murals by established Miami artist, Carlos Navarro, throughout the building including his piece "Strength."
Units at No. 17 Residences range from studios, one-, two-, and three-bedrooms ranging from 500 to 1,300 square feet in size and will feature spectacular sweeping views of the Miami River and the city skyline. Rental rates start at $1,300 a month.
No. 17 Residences offers a range of lifestyle driven amenities, with a private outdoor escape. The Urban Park features an expansive green area with a children's playground, a Bark Park and landscaping for residents to enjoy outdoor areas without having to leave the building. Other amenities include a rooftop sky lounge with city and riverfront views and a movie screen on the 14th level and a swimming pool, outdoor living room with a summer kitchen, cabanas and sun
deck on the fifth floor. The ground level features a fitness and wellness center including virtual classes, a private zoom room and lobby living room with resident lounges for coworking and socializing.
Apartment units at No. 17 Residences Allapattah feature energy efficient, stainless-steel appliances, designer cabinetry, quartz countertops, in-home washers and dryers, expansive City and River views and balconies in select units. As additional amenities, residents will also have access to smart package lockers including valet dry cleaning, coffee bar, complimentary wi-fi, covered parking garage, bike storage and digital access control throughout the premises. In
addition, No. 17 Residences Allapattah will include seven unique ground-floor, work and live walk-up units with 12 to 18-foot ceiling heights.
Given Allapattah's proximity to Miami's Health & Civic District, Downtown Miami's Central Business District and the Brickell Financial District – home to the city's major business and employment hubs – the residential building will cater to urbanites working within the urban core seeking an amenity-rich, attainably priced, residential community that enhances their quality of life. No. 17 Residences Allapattah will also place them closer to work and to the top dining, shopping and entertainment districts the city has to offer, including the Wynwood Arts District, Downtown Miami, Brickell, Miami Beach and Little Havana.
The delivery of No. 17 Residences ushers in a new era for Allapattah, which is experiencing significant investments in real estate, arts and culture. New York-based Pace Gallery announced it chose Allapattah as the location of Superblue Miami, the immersive installation that will encompass an abandoned, 50,000SF warehouse opening this spring. The installation will be located near the Rubell Museum, home to 7,200 art pieces and the fine-dining restaurant Leku, which relocated from Wynwood after 26 years there. The neighborhood has also attracted new dining concepts such as New York staple Hometown BBQ, which chose Allapattah to make its Florida debut, and the recently opened Tayrona Restaurant + Patio from the owners of Wood Tavern in Wynwood.
Looking ahead, Calderon prepares to break ground on her next two multifamily developments in Allapattah this summer. Known as Allapattah 16, the 323-unit rental project with 15,000 square feet of office space and street-level retail will break ground next. Shortly thereafter, Allapattah 14, the third residential project, which has opportunity zone designation, will be home to 237 apartment units and about 5,000 square feet of street-level retail. For more information on leasing opportunities at No. 17 Residences Allapattah, please contact (786) 713-3388 or email info@17byneology.com. Learn more at 17byneology.com
Share This Story, Choose Your Platform!