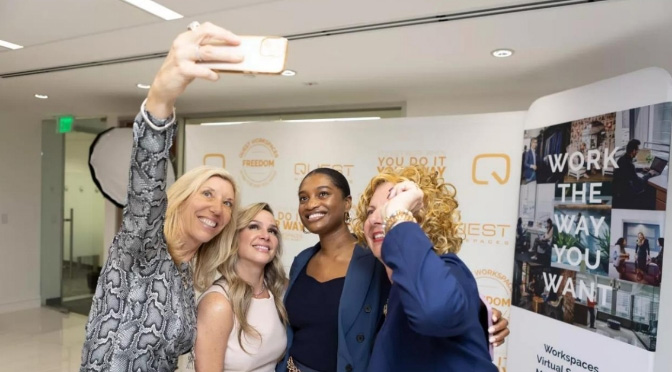 Not So Lonely At The Top: Why Miami Real Estate Is 'Very Much Ahead' On Elevating Women Leaders
When Julia Tuttle convinced Henry Flagler to extend his Florida railroad down to her large citrus farm on Biscayne Bay, she was not only the first person to see the value in the place that would become the city of Miami, she also became — and remains — the only woman credited with founding a major U.S. city.
More than 120 years later, Miami is flourishing beyond Tuttle's wildest dreams. Last year, the Financial Times called it "the most important city in America" as corporate wealth, and the real estate industry's attention, has migrated from New York, California and Chicago.
But Miami commercial real estate isn't important just because it's uncommonly successful, but also because it is uncommonly diverse, especially at the highest levels of business, local industry leaders say. Some of the country's most important female CRE leaders work in the Magic City.
Quest Workspaces founder and CEO Laura Kozelouzek, left, taking a group photo with Mailyn Francisco-Salazar, Melissa Sterling, and Nancie Dudash at the opening of the Quest location at One Biscayne in Downtown Miami.
"South Florida is very much ahead of a lot of other markets," said Stephanie Rodriguez, Colliers' national director of industrial services, who lives in Miami. "I think that women rising to leadership roles in that area is just representative of the landscape of the region. It's a cultural melting pot, it's a place where people can really make their way and be very successful."
The women who have left their mark on Miami commercial real estate in recent years are too many to count, but developers like Avra Jain, Lissette Calderon and Jackie Soffer, brokers like Rodriguez, Arden Karson, Peggy Olin and Donna Abood and entrepreneurs like Tere Blanca, Alicia Cervera and Laura Kozelouzek are among the people, men or women, with the largest influence on the city today.
Across the country, women still make up far less than half of the commercial real estate industry, especially at the highest levels. CREW Network's 2020 Benchmark Study Report found that 36.7% of all industry professionals were women. A Bisnow analysis in November of 89 of the largest CRE firms found that women held 25.6% of C-suite positions and 29.6% of board seats.
Kozelouzek was born and raised outside of New York City but founded Quest Workspaces in 2010 in South Florida. She's grown it to the largest women-owned flexible office provider in the country, with 13 locations (and three more under construction).
"I find the culture of doing business is so much more collaborative, it's less harsh, and I find that it's more personal," she said. "The culture, the way that business is done here. It's on a much more personal level, relationships matter much more. That's something that women gravitate towards."
Miami's status as a magnet for immigrants — where people from all different countries can come, start a business and make a new life for themselves — is imprinted on its business community as well.
"Since Miami is so diverse, I feel like women in powerful positions are not only welcomed but celebrated," Shoma Group President Stephanie Shojaee wrote in an email. "Miami has given so many people the opportunity of a successful life. Whether that's a young professional entering the workforce or a daughter of working-class immigrants like me, Miami has welcomed them with open arms."
Women don't rise to leadership roles by accident or coincidence — just like their lack of opportunities in most industries and cities isn't an accident. Beth Azor and Trish Blasi, the founder of Borghese Investments, both came up at Terranova Group, where many of Miami's female leaders have worked over the years.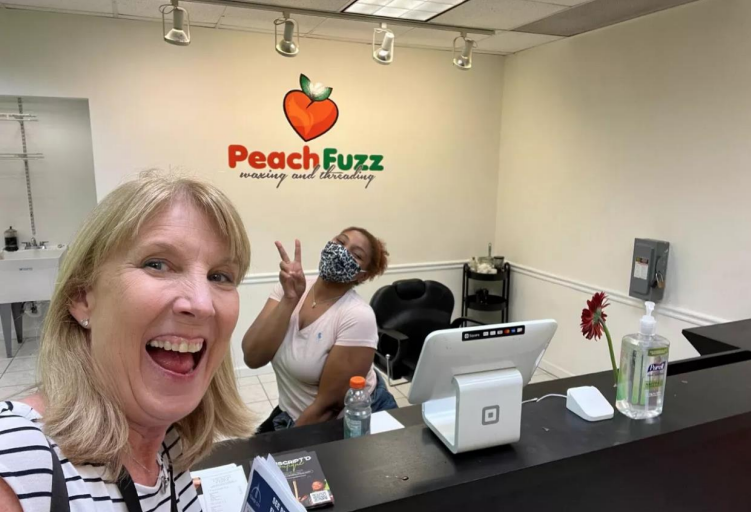 Beth Azor with her tenant, Peach Fuzz Wax Bar, in Weston, Florida. Azor, the founder of Azor Advisory Services, credited Terranova Group founder Stephen Bittel as a mentor who made sure she had every opportunity to succeed.
"Why he was so amazing was anything you wanted to do, he said I'll help you," Azor said. "He's the one who helped me go to a bank and co-signed a loan to help me invest in my first commercial real estate property. I wouldn't have been in investment today without that. There was no glass ceiling for him. He ran a meritocracy."
Blasi was Terranova's president before leaving to found her own firm. Its president today, Mindy McIlroy, got her start at the company as an executive assistant in 1997.
"I had no plans to be involved in the real estate business, but the company president approached me and asked if I would consider transferring to a sales role in the leasing department. It seemed like a good idea at the time and has proven to be the best decision I have ever made," she wrote in an email. "Every day I give thanks for saying 'Yes' to the opportunity."
Still, while Miami might be ahead of other cities in terms of gender diversity in the corner office, it is far from equality. Continuum Florida President Allie Eichner was raised in the development world under her father, Continuum Cos. founder Ian Bruce Eichner, and said that sector of the business is "still a bit of an old boys' club."
"As it relates to brokers, for example, I actually think that women are very heavily represented in Miami, for sure more than in New York," she said. "But I think if you're talking about developers, I am pretty much the only woman in every room that I'm in[in] South Florida, unless it is a meeting with the brokers or a meeting with interior designers."
Quest has a location in New York, as well as locations in Orlando and Tampa, and Kozelouzek said the cultural differences feel very present in business interactions. "New York City is more set in its ways. Call it traditional or less entrepreneurial, I think it's just because it is an older city," she said. "That's not necessarily a beneficial thing."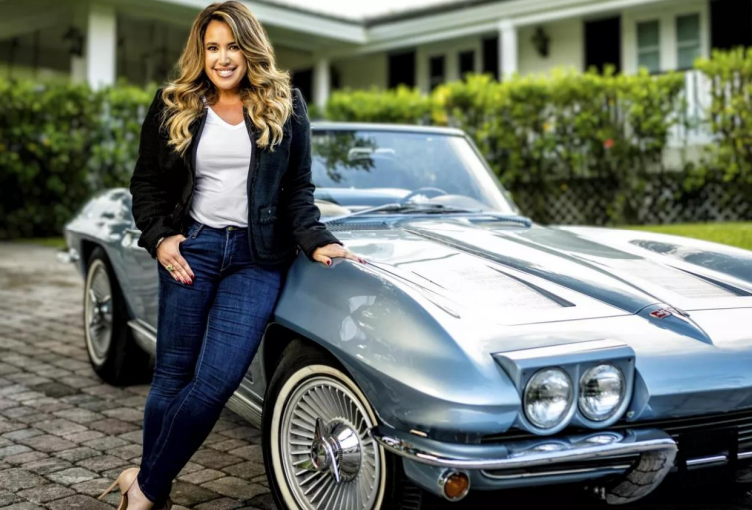 Miami's cultural openness to people from different walks of life was a theme among the women Bisnow spoke to for this story explaining why it seems easier for them to achieve than in other cities. Colliers' Rodriguez got her start in the business in Washington, D.C., where she worked for six years before moving to Miami nearly two decades ago.
"I came from the D.C. market, which was very conservative, very much business as usual," she said. "Miami, because it's such a cultural melting pot, there are so many Latin cultures that have created the place where we work and play, it's so common to see people hugging. You spend time together and get to know each other while you're conducting business and you build relationships."
Many of those relationships among the women of South Florida commercial real estate have evolved into business partnerships, in part thanks to Azor. She hosted her third annual women investor's conference in Orlando on Wednesday, and told Bisnow before the event she was expecting 200 women, almost double last year's attendance.
"I'm not making money out of running a conference," she said. "I just want to expose women to other women investors, so that those women see other women investing and they say, 'I want to invest, I can do what she's doing.'"
Traci Miller, the senior vice president of Miller Construction Co., has attended those conferences in the past and said she has partnered on investments with other women through connections Azor has helped her make.
"The Beth Azors of the world who talk about raising women up, now all these women, we're all investing together and buying apartment complexes or buying retail centers," Miller said. "We're working together to raise each other up, and it's good stuff."
Calderon, the CEO of development firm Neology Life, named an upcoming project of hers in Allapattah "The Julia" in honor of Tuttle, dubbed the "Mother of Miami," who Calderon called "a personal hero of mine."
"Miami is a younger city relative to those other markets, so maybe we're a bit more on the cutting edge," Calderon wrote in an email. Alluding to Tuttle's founding of the city, she added, "Maybe it's also in our DNA."
Share This Story, Choose Your Platform!