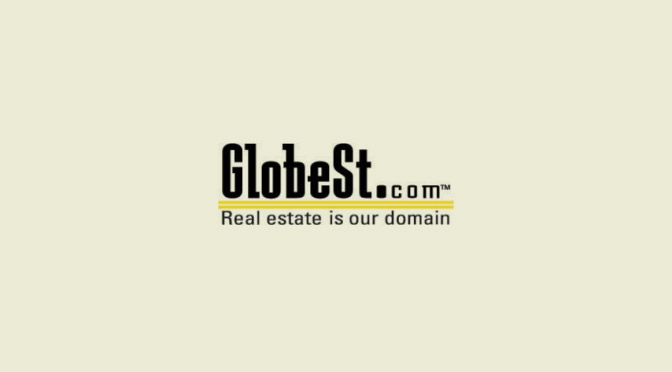 Pioneering Miami Developer Embarks on Third Allapattah Project
Source: GLOBEST.COM | LIDIA DINKOVA
Pioneering developer Lissette Calderon is embarking on her third multifamily project in Miami's Allapattah neighborhood as part of her strategy to build homes in previously overlooked nooks.
Calderon plans to build a 12-story, 237-unit building with ground-floor retail on 1.5 acres acquired for $3.6 million on the heels of topping off her first Allapattah apartment tower.
Calderon's Neology Life Development Partners LLC affiliate TCG Allapattah 14 LLC bought the site June 4 from P26 LLC, according to the Miami-Dade County Property Appraiser's office.
The deal closed June 4 and the project plan was announced Monday.
Seller P26 is affiliated with West Palm Beach-based auto paint, body and equipment warehouse distributor National Oak Distributors Inc. CEO Geoffrey Peckham signed the deed as the company manager. National Oak Distributors has about 16 warehouses not including the Allapattah site.
The property at 1470 NW 36th St. has vacant lots and shuttered stores. If the city approves, construction is set to start next year.
Calderon's 192-unit No. 17 Residences Allapattah topped off at 14 stories last week and is to be completed early next year at 569 NW 17th Ave. where Allapattah meets the Miami River. Offerings range from studios to three-bedroom apartments.
Calderon's other project in the permitting process is the 323-unit Allapattah 16, which will rise 12 stories at 1625 NW 20th St.
Calderon is a trailblazer on two fronts, setting her sights on the now thriving Miami River District and making a name for herself in the male-dominated industry.
Her first residential projects along the Miami River included Neo Lofts at 10 SW South River Drive and Neo Vertika at 690 SW First Court.
After leading the international and strategic projects division at the Related Group, Miami's biggest developer, she made a comeback in the river district in late 2018. Calderon bought and renovated the 20-story, 199-unit River Oaks Marina & Tower and renamed it Pier 99 Residences & Marina.
Several common threads run through Calderon's development endeavors. She focuses on unnoticed areas with central locations, first the river district and now the Allapattah neighborhood previously known primarily as a fruit-packing district. Calderon's goal in both places has been to build high-quality apartments offering rents that are more attainable than nearby urban districts.
"When I began developing along the Miami River, we were delivering units for people who were priced out of waterfront living by providing an attainable alternative along the riverfront," Calderon said in a statement. "Today, we are delivering units in Allapattah for residents seeking an alternative to the higher-priced urban districts nearby in an authentic neighborhood that is rising as an arts and culture destination."
The Rubell Family Collection museum by Don and Mera Rubell, who started acquiring art in 1965, relocated to Allapattah after 26 years in Miami's Wynwood Arts District. The move reflects a common theme in Miami real estate. As once rundown neighborhoods become redeveloped and gentrified, rents and land prices increase and push retailers and developers to look at untapped, more affordable areas.
Land pricing was one of the reasons Calderon turned to Allapattah, but she said she also likes its central location and public transit options.
The $3.6 million price tag for her latest site breaks down to $2.4 million per acre and $55.50 per square foot.
Allapattah is next door to medical and justice system employment hubs at Jackson Memorial Hospital, University of Miami Health System, the Richard E. Gerstein Justice Building and the Miami-Dade State Attorney's Office. Also, the Metrorail line cuts through the neighborhood with three stations at Northwest 20th and 35th streets and Northwest 21st Avenue.
"The neighborhood's authenticity, coupled with its connectivity to public transit, central location within Miami's urban core and proximity to major employment hubs and other thriving commercial districts, make it one of Miami's most promising communities," Calderon said.
Share This Story, Choose Your Platform!