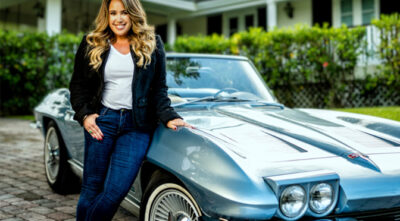 The "Queen Of The Miami River" Lissette Calderon Speaks On Allapattah
Developing attainable luxury is an area where Lissette Calderon thrives. The founder and president of Neology Life (neologylife.com) is a Wharton graduate working to revitalize Allapattah, breaking ground on the community's second residential property, The Julia—a 14-story residential tower offering attainable luxury and 323 apartments. In light of Calderon's newest projects, we chat with her about Neology's work in the Miami community, upcoming projects and what makes Allapattah an ideal neighborhood for development.
What made you decide to develop Allapattah?
Allapattah is one of Miami's last remaining authentic urban neighborhoods—a tightknit, ethnically diverse, working-class community with a rich history and a spectacular location in the center of Miami that is close to public transit and major employment hubs like the Health District, Government Center and Wynwood.
Traditionally, there were limited housing options. It was heavily industrial and commercial with a lot of underutilized or dilapidated infill sites. So, much like we did 20 years ago when we pioneered the renaissance of the Miami River neighborhood, we saw a terrific opportunity to help reenergize the community by creating desirable places to live.
Where did the inspiration come from, and what was your vision for the property?
The inspiration for The Julia is Miami's 'founding mother,' Julia Tuttle, who was an astute businesswoman, real estate visionary and one of my personal heroes. Miami is the only large U.S. city founded by a woman, and I like to think that we're continuing or building on her vision. On a personal note, my hope is that The Julia will be an inspiration for every young woman with big dreams, and proof that she can achieve anything with hard work, grit and sacrifice.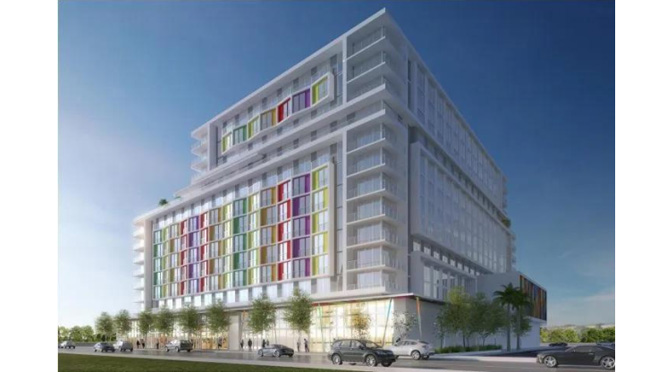 Rendering of Neology's upcoming project, The Julia RENDERING COURTESY OF BEHAR FONT ARCHITECTS
When you look back on your career in Miami, what milestones are you particularly proud of?
Graduating from Wharton at UPenn was a big milestone. I broke ground on my first development, Neo Loft s, a high-rise condominium on the banks of the Miami River, on my 28th birthday. There are few countries where a 28-year-old woman, daughter of Cuban immigrants, could do something like that, so that was very special. To me, the Neo Lofts represent the American dream.
What can we expect next from Neology?
We'll continue to follow our mission as pioneers in urban redevelopment as experts in identifying opportunities in emerging neighborhoods. Today, Neology has a pipeline of 2,000 new apartment units in Miami and outside of Miami—so geographic expansion is in our sights. I'd like to see more women in leadership roles in [commercial real estate]. I believe the industry offers something for everyone. I've proven that it's possible to wear hard hats and high heels.
Share This Story, Choose Your Platform!