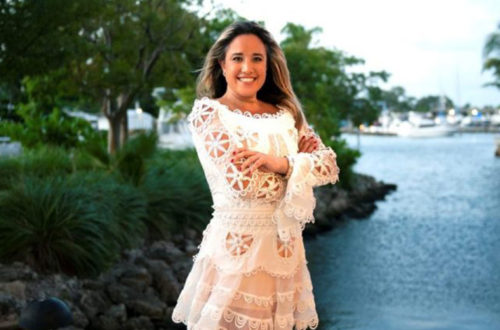 Wynwood is Old News as Developers Move to Uncharted Areas
Source: DAILY BISINESS REVIEW | LIDIA LINKOVA
If you put new areas on your radar in Miami-Dade Country, they might be Hialeah and Miami's textile and fruit-packaging district in Allapattah.
It's no surprise when a developer sets his sights on Miami's Wynwood arts district. But when big names turned up in blue-collar outposts, the real estate community did a collective double take.
Hialeah and Miami's Allapattah are poised for growth with new projects on tap.
Hialeah is getting the mixed-use Pura Vida Hialeah on 9 acres northeast of Okeechobee Road and Milam Dairy Road. It will bring 260 apartments and 51,000 square feet of retail. To the south, a 6-acre industrial complex that used to be a bed factory will reopen with food and beverage tenants.
Allapattah is getting an architecturally distinctive project at the Miami Produce Center, an old wholesale operation on 8.25 acres west of Metrorail. It will have residences, offices, retail, a hotel and educational space in buildings standing on stilts and reaching 19 stories. Separately, two apartment buildings will rise.
The latest moves reflect a strong real estate market with developers and retailers getting priced out of hot neighborhoods.
"Why do you start looking outside of maybe some of the more traditional neighborhoods? It's for a myriad of factors," said Lissette Calderon, who is developing the Allapattah apartments. "Sometimes land pricing just gets to the point where it no longer is feasible to try to create what you are looking to do."
High rents are driving retailers to new areas. Wynwood rents can be $60 to $100 a square foot, much more than Hialeah's $18, according to Avra Jain, who is redeveloping the bed factory.
"Price absolutely is a factor, a big motivation," Jain said. "A lot of those types of transitions happen because people are priced out of Wynwood."
JAIN, CALDERON LEAD
Jain and Calderon have a history of breathing life into overlooked locations.
Jain revived long-neglected hotels in the MiMo Historic District along Biscayne Boulevard, including The Vagabond Hotel and South Pacific, dubbed a wotel after she reopened it as offices.
She is partnering with David Martin, president of prolific Miami development company Terra Group LLC, to renovate the bed factory at 4800 NW 37th Ave. The duo envisions an entertainment venue with restaurants and creative concepts such as a brewery or distillery.
"I think the roots and the culture and the history is very compelling. They support their own, which is why small businesses do so well," Jain told the Daily Business Review after a recent real estate event highlighting Hialeah growth. She spoke Aug. 20 at a CREW luncheon in Miami.
City leaders are open to growth, she added.
"It's because of that vision that we are interested. As a developer you want to go in where you are wanted," Jain said.
Calderon was one of the first to develop residential towers in the Miami River District, including Neo Lofts and Neo Vertika.
She is working on the 14-story, 192-unit Allapattah 17 west of the Civic
Center at 1569-1652 NW 17th Ave. and the 12-story, 323-unit 16
Allapattah at 1625 NW 20th St.
"Allapattah really is the last undeveloped urban core neighborhood within the city," she said.
Others building in the budding areas are Arena Capital Holdings, a Miami commercial real estate investment company, and Coral Rock Development Group. Their Pura Vida Hialeah will have three eight-story apartment buildings. Coral Rock was formed by leading South Florida developers Stephen Blumenthal, David Brown, Victor Brown and Michael Wohl.
Prestige Cos., a Miami Lakes developer, is building 640 West Apartments with 94 units in two three-story buildings and ground-floor retail, capping a busy couple of years building 800 apartments and 100,000 square feet of commercial space.
Since 2014, Miami-based homebuilder Lennar Homes built over 1,500 homes, according to Carolina Herrera, vice president of land acquisition for the company's Southeast Florida division.
Hialeah's residential sector is healthy but needs more entertainment offerings for the young population, said Luis Gonzalez, former city council president. That's why he welcomes the new project.
In Allapattah, developer Robert Wennett plants to transform the Miami Produce Center to a 1.35 million-square-foot project with 1,200 homes, 227 hotel rooms, 230,886 square feet of offices, 96,976 square feet of commercial space and 54,171 square feet for an educational use.
Allapattah — roughly from the Airport Expressway south to the Miami River and from the Civic Center to Northwest 27th Avenue — is next door to medical and justice system employment hubs at Jackson Memorial Hospital, University of Miami Health System, the Richard E. Gerstein Justice Building and the Miami-Dade state attorney's office.
The Metrorail line cuts through the neighborhood with three stations at Northwest 20th and 35th streets and Northwest 21st Avenue.
"I love that mass transit is so much a part of Allapattah," Calderon said. "It's going to lend itself to incredible walkability within the neighborhood."
Hialeah has the Tri-Rail/Metrorail transfer station, the Hialeah Market Tri-Rail stop and a
Metrorail stop near the Hialeah Park casino.
NEIGHBORHOOD CHARACTER
Allapattah and Hialeah undeniably have a unique feel.
Hialeah was founded by aviation pioneer Glenn Curtiss and Missouri cattleman James Bright. Hialeah's Hispanic population started growing after the 1959 Cuban revolution and became the butt of jokes.
"Hialeah is a blue-collar town and what we call 'Cuban rednecks,' " Gonzalez, who grew up in
Hialeah, said at the CREW event.
Allapattah, the Seminole word for alligator, is home to textile factories and open-air produce markets. It's referred to as Little Santo Domingo for residents with Dominican Republic roots.
Beyond authentic, working-class Allapattah and Hialeah also are affordable. As the story so often goes with areas poised to become trendy, they often lose this authenticity and affordability.
Jain and Calderon said this won't happen.
Mom-and-pop businesses are a big part of Hialeah and so are its working-class residents.
" It's embedded in the community. Culturally, it's embedded," she said.
Calderon said her Allapattah 17 is for newcomers and existing residents alike with attainable prices. While she hasn't determined rents, she said it will be in line with workforce rents.
Workforce housing is for households earning from 60% to 120% of area median income. However, it's unclear if the calculation of who qualifies would be based on the county's median income of $54,900, or Allapattah's much lower median income of $19,142.
A renaissance doesn't necessarily spell gentrification, Calderon added.
"Just because an area is experiencing rebirth and re-energizing, doesn't necessarily mean that its residents are leaving," she said. "In Allapattah, there are residences and single-family neighborhoods, and those single-family neighborhoods continue to stay single-family neighborhoods."
Share This Story, Choose Your Platform!